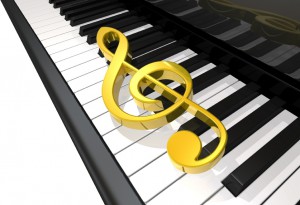 We give comprehensive piano tuition for an annual fee of £780. (£840 from January 2019) This is based on weekly 30 minute lessons. Longer lesson times are calculated pro-rata.
We would expect to give at least 45 lessons in the year, subject to availability.
We ask for this to be paid monthly at £65 (£70 from January 2019) per month. This should be paid by setting up a standing order.
If all 45 lessons are taken, this equates to a lesson fee of £17.33  (£18.67 from January 2019) per 30 minute lesson.
In a normal year, Hull Piano School will close for 2 weeks over Christmas, 1 week over Easter and 2 weeks in the summer, leaving a potential 47 weeks when normal teaching will be available.
This allows for a student to take a further two weeks off in the year.
If clients miss more lessons than this, extra lessons to make up the difference will be at the discretion of the Music School. And, while they cannot be guaranteed, every effort will be made to put in replacement lessons. Due to the tightness of the timetable in term time, these extra lessons will be usually be slotted into school holiday periods.
If students go away for a longer period, their lesson slot will only be kept open for their return with the continuation of the monthly fee. In this situation, it cannot be guaranteed that all the missing lessons will be able to be scheduled in.
 Extras
Extras may include fees for exams, competition entries or the cost of books.  For exams and competitions, payment must be made before the submission dates.