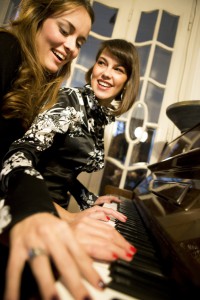 Our teaching style
Hull Piano School helps individuals of all ages excel and enjoy playing the piano. Lester also helps students to enjoy public performances by organising concerts (which are held twice a year in the Middleton Hall at the University of Hull.) He also prepares those who would like to to enter competitions.
We are committed to working with you to develop your own style and meet your own goals.
Lester Hough excelled in piano performance at university from a background in classical music. He qualified as a teacher and has taught in schools and a sixth form college as well as teaching one-to one privately for several decades.
He is also a composer and has composed six symphonies as well as other pieces. He composed works for Hull700 celebrations including setting a poem by Andrew Marvel to music. He has also composed the music for three pop-operas which have been performed a number of times. His wind quintet won the Ashington Festival.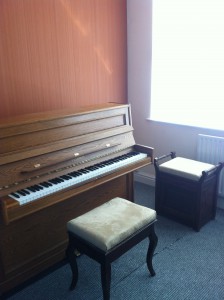 Lester's teaching style is personable and encouraging, and he enables students to develop their talents whatever their preferred style of music is. He will, if appropriate, prepare students to sit exams with ABRSM; Trinity College London, or Rockschool. He also supports student in other ventures from music competitions to school concerts or Scout badges.
If the student has no music preferences, Lester will develop a Classical technique from which he will introduce them to a range of genres including Classical, Blues, Jazz and Popular styles. The foundations will always be to develop a sound technique which will enable the student to take their playing to as high level as they are gifted and motivated to reach.
We want to build solid foundations and take care that even beginners develop good techniques which will serve them well into the future. We also want you to enjoy your lessons in a relaxed and calm environment, so our premises at Spring Bank are spacious and comfortable.
Whether you want to be a concert pianist, be a worship keyboard player or want to play for enjoyment, let us know and we will help you all the way!